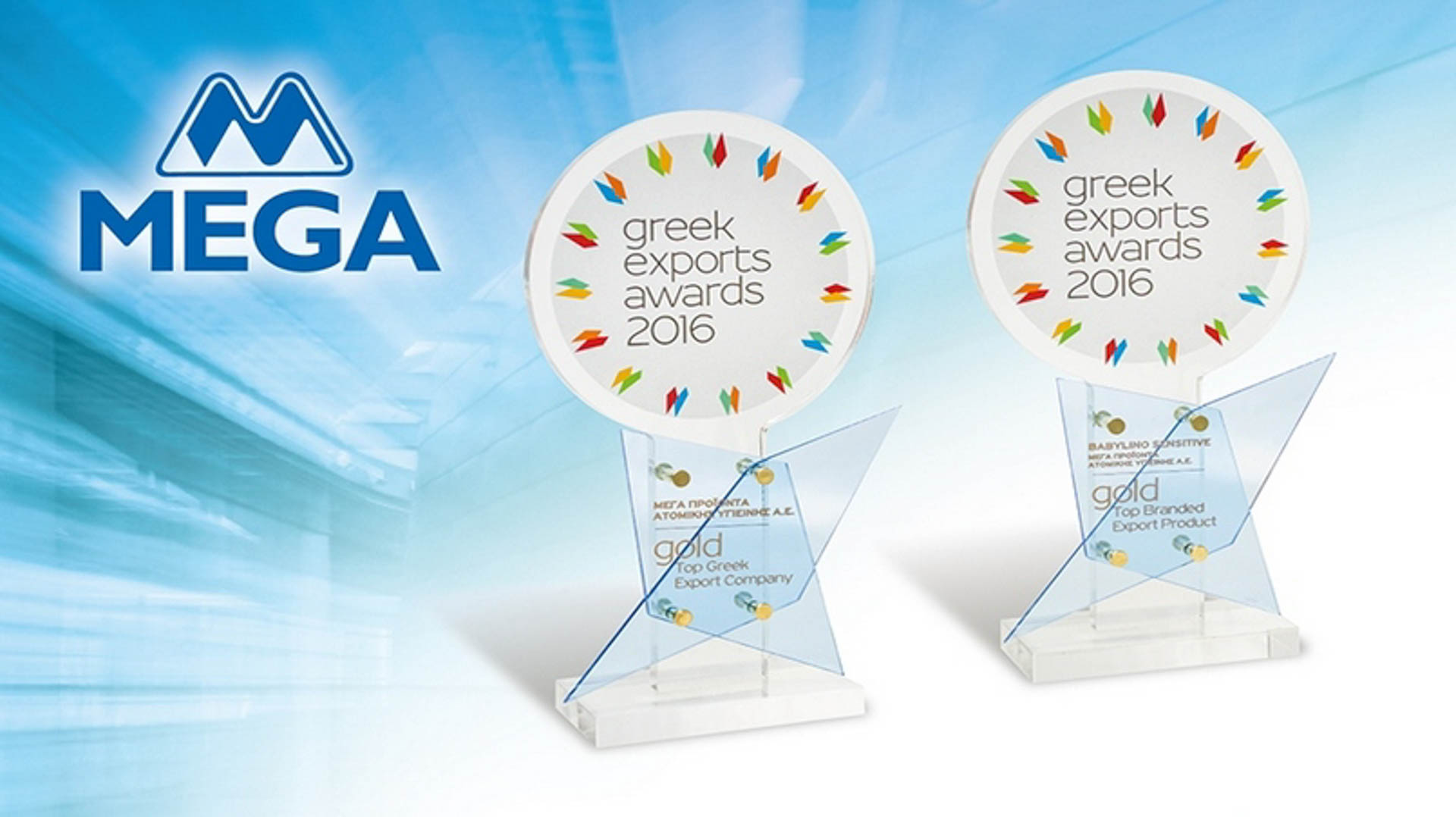 MEGA Disposables S.A, one of the largest and most sophisticated industries of personal hygiene products in Europe, was awarded three important awards in the Greek Exports Awards ceremony. The Greek Exports Awards 2016 was organized for the 5th consecutive year, by the Association of Employees of Diplomatic Economic & Commercial Affairs of the Ministry of Foreign Affairs, in collaboration with Ethos Media S.A., honoring companies for outstanding achievements in exports, while enhancing productivity, competitiveness and employment in Greece.
More specifically, MEGA S.A was awarded the most prominent of all Export Awards, i.e the "Gold Award for TOP GREEK EXPORT COMPANY 2016», after thorough evaluation, by the evaluation committee, along with the support of the public vote. Furthermore, MEGA S.A received the Gold Award for the category «Top branded Export product 2016 », for its brand Babylino Sensitive, as the leading export brand. Finally, the company received the Silver Award as «Top Manufacturing Export Company».
MEGA S.A has proved to be a company that not only has survived through the economic crisis in Greece, but has showcased significant growth, driven by uninterrupted investment in both highly qualified personnel, as well as state of – the – art machinery and Quality Assurance equipment.
With presence in 30 countries on 4 continents, MEGA S.A managed to quadruple its exports in the period of 2010 to 2015, confirming that innovation and quality can have a Greek identity, along with an international passport.