«Babygive» from Babylino Sensitive. We offer from the bottom of our heart and we fully cover the need of the members of the Union "Together for Children" in baby diapers for the year 2018.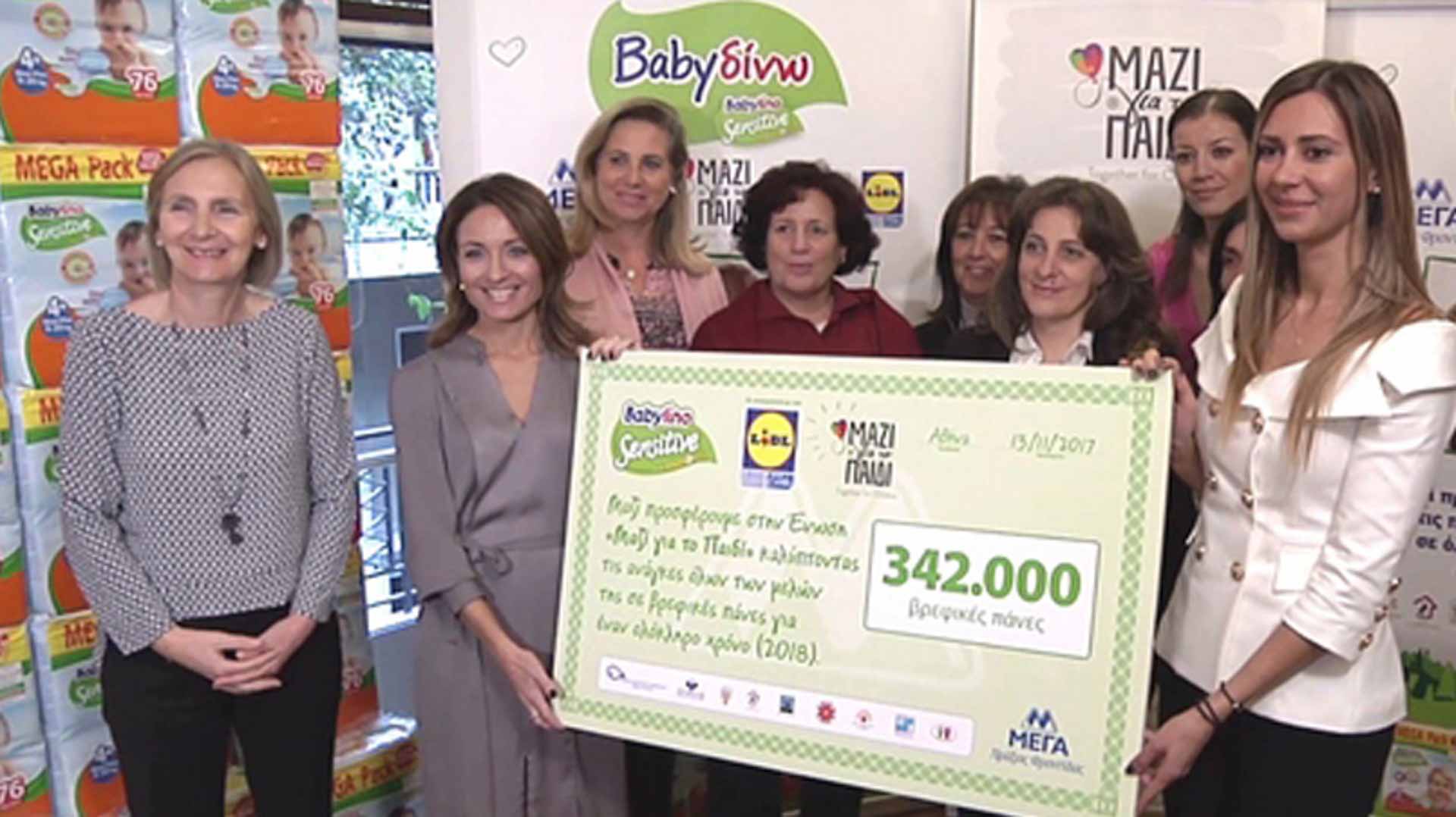 Babylino Sensitive and Lidl Hellas, with a sense of responsibility for the children's increasing needs, they support the Union "Together for Children", by contributing to the cover of need in baby diapers for all members of the Union for the whole year of 2018.
Having as a common denominator children's needs, Mega Disposables S.A. offers to the Union "Together for Children" 10 pieces of baby diapers, after each purchase of one packaging of Babylino Megapack during the week 16-21/10 at Lidl supermarkets. As a result, a significantly big number of Babylino baby diapers was offered, which will fully cover for one year the need of all members of the Union "Together for Children" and more specifically: The Friends of the Child, Merimna's Friends Foundation, Children's Home Foundation, Social Work Foundation "Hatzipaterion" – Rehabilitation Centre for Children with Cerebral Palsy, Cerebral Palsy Greece, Friends of Theotokos, "Hara" Centre for Individuals with Special Needs, Panhellenic Juvenile Diabetes Union (P.J.D.U) and "PNOE" – Friends of Children in Intensive Care.
The goal of the program entitled "Babygive" is the constant support of children, with actions which have concrete results both in protection and improvement of their quality of life. The action is part of the broader Corporate Responsibility program of Mega Disposables S.A., named "Actions of Care" for the Society.