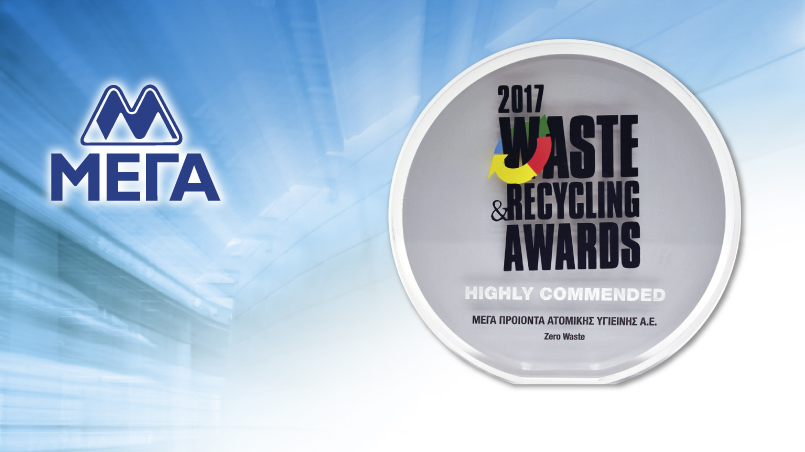 Mega Disposables S.A., a 100% Greek company with leading brands such us EveryDay, Babylino, Pom Pon, BabyCare, Wet Hankies, Sani, received, within the framework of Waste and Recycling Awards 2017, the important "ZERO WASTE" award, aiming at zero waste generation.
This award constitutes recognition of the important work of MEGA S.A. for the protection of environment, which is at the heart of company's strategy for sustainable development, demonstrating in action that healthy entrepreneurship, economic indicators and profitability go hand in hand with the respect towards our environment and society.
At this point, it is important to mention that for Mega Disposables, its concern for the environment is not limited merely to the obligation to be responsible. On the contrary, it is embodied in its people culture, in their day-to-day practices, in their constant struggle for the improvement, of the environmental protection, for the benefit of future generations.
Having in mind that raw materials are not inexhaustible, MEGA S.A. aims to a more effective use of the limited natural resources, by constantly taking initiatives in order to reduce its environmental impact with ultimate goal zero waste generation at the landfills. In this way, MEGA regularly monitors its environmental performance, sets new environmental goals and invests significantly in new measures and policies related to the environment.