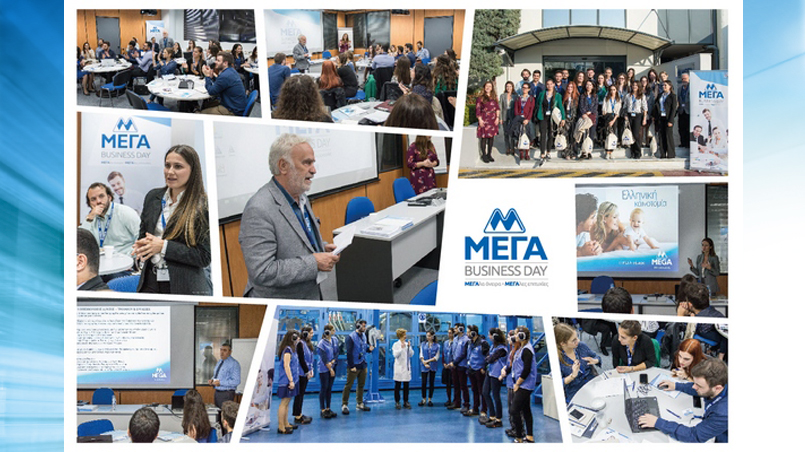 MEGA S.A, the Greek manufacturing company producing high-quality disposable products for personal hygiene, recently, welcomed at its facilities 20 students from various universities of the country (National Technical University of Athens, Athens University of Economics and Business). The company organized an educational visit entitled "MEGA Business Day: BIG dreams, BIG successes. "
During the Business Day, company executives guided the students at the premises of MEGA plant, where they met closely all the production stages of MEGA products. In addition, through senior executive presentations from different sectors of the company, young participants got familiar with the history, culture and the way that each department operates.
Furthermore, the HR Director of MEGA advised students about the selection process, the qualifications the company looks for in prospective employees, and how to build the ideal CV, elements rather important for the first steps of their professional life. The educational day was completed with an interactive workshop, inspired by company's Corporate Responsibility various activities.
The Business Day aimed to bring young people closer to the corporate environment and familiarize them with the labor market, through the presentation of an 100% Greek manufacturing company with an uninterrupted and steady upward route over time, that invests on its people and offer new job opportunities.
MEGA S.A, driven by the vision, the perseverance and the passion of its people, has managed to be a leader in the sector of Personal Hygiene products, while at the same time obtains a special place in consumers heart, identified with values as Respect, Responsibility, Integrity.