EveryDay is a supporter of the Intensive Adolescent Health / Medicine Conference for the 6th consecutive year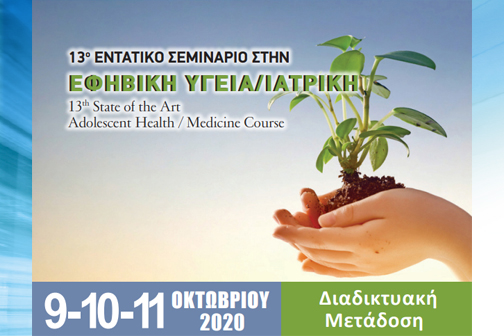 EveryDay is for the 6th consecutive year Supporter of the 13th Intensive Conference of Adolescent Health / Medicine which will take place from 9-10 & 11 October 2020 in Online Broadcast. This year's program covers topics related to the Covid-19 pandemic and, as every year, modules of organic and psychosocial fields, while programs are presented to the community.
This year's "State of the Art" Intensive Conference on Adolescent Health / Medicine is held online by the Hellenic Society of Adolescent Medicine (EEEI), in collaboration with the Scientific Organization "Together for Adolescent Health" and the new Programs Of Postgraduate Studies "Adolescent Health Development Strategies" and "Developmental and Adolescent Health Strategies" www.youth-msc.gr.
The work of the Conference is under the auspices of important bodies (World Health Organization WHO, International Organization for Adolescent Health), and with the contribution of the scientific staff of the Adolescent Health Unit (ADU), BD Pediatric Clinic of Athens, Children's Hospital "Univ. & Agl. Kyriakou ".
The Adolescent Health Unit provides specialized services and is a program of the National and Kapodistrian University of Athens (EKPA), which is based on the guidelines of the World Health Organization (WHO) for "teen-friendly" services (Distinction of Optimal WHO Practice 2018).