Pom Pon supports the Online Sail For Pink 2020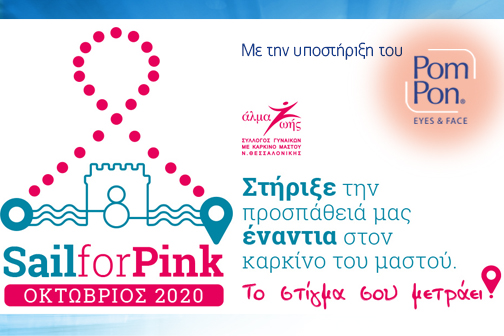 MEGA, with the signing of Pom Pon products, is for the third consecutive year Supporter of Sail For Pink 2020, which is organized every year by the Hellenic Association of Women with Breast Cancer "Alma Zois" Thessaloniki. The goal is to provide information to every  woman in Greece about early detection methods.
With the same motivation, but in a different form where the first concern is the safety and protection of everyone's health, this year Sail For Pink goes online for the whole month of October – a month dedicated to the information and prevention of Breast Cancer.
The Sail for Pink campaign is aimed at disseminating the value of early diagnosis and prevention as well as informing as many people as possible about the fight against Breast Cancer.