MEGA was awarded as a top corporate brand at Superbrands 2021-2022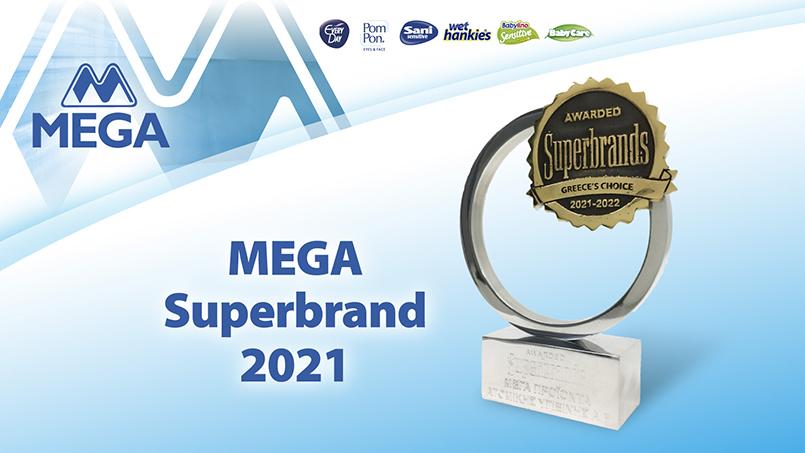 MEGA DISPOSABLES, committed to its values and its vision, was distinguished at this year's Superbrands 2021-2022 awards, the institution that rewards the most historical and credible brands, products and services which fully cover the consumers' needs and win their trust on a daily basis. Specifically, MEGA emerged as a top brand in the ''personal care'' category, following the score of the institution's jury, as well as a public opinion poll. It is noted that this year's selection criteria were, among others, brand awareness, credibility, enduring consistency and corporate responsibility of the contestant companies.
This distinction constitutes a significant reward of the successful route which MEGA follows overtime, always having as a base the values Respect, Responsibility and Integrity. As a result, it prioritizes customer needs, while at the same time, creates value for all its audiences.
Since its establishment, MEGA contributes significantly in various sectors, such as the Economy, as it is one of the 10 largest suppliers in domestic retail, while it maintains its production fully in Greece. In addition, it has been investing in extroversion for decades, as MEGA products are exported in 4 continents, successfully introducing Greek innovation worldwide in the field of personal hygiene products. Having set as priority covering consumers' needs in the best way possible, it constantly aims at Innovation, with a Greek signature, while it gives special importance to Product Safety, constantly investing in Quality Control and Assurance Systems. MEGA also demonstrates care for both the Environment and the Society, implementing, systematically and consistently, actions with an important social and environmental impact. The distinction honors the company, which is committed to remain focused to its continuous effort for Excellence, with respect to the consumer and society in general.