Mega Disposables on Fortune's 2022 "Change the World" List in Greece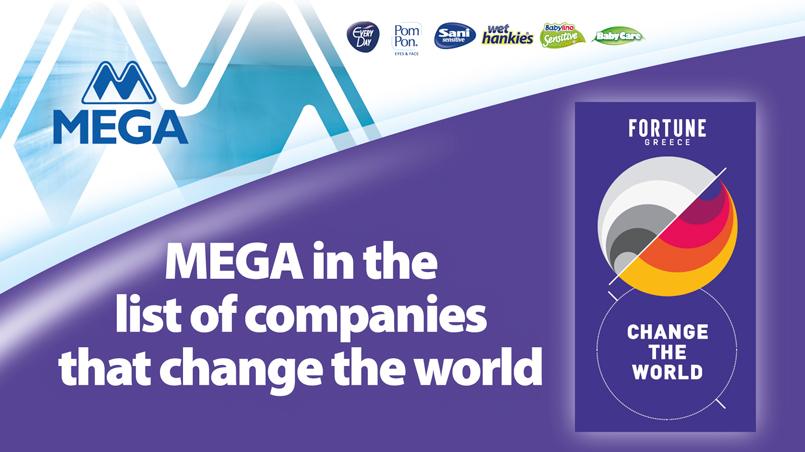 MEGA, a 100% Greek company and a leader in the personal hygiene industry in our country, is amongst the top 20 initiatives of Fortune magazine's "Change the World" list for 2022 in Greece.
The criteria and methodology established by the American version highlighted those companies that stand out for the sustainable development model they follow. The distinction in the "Change the World" list is a special honor for MEGA, while it reflects its continuous commitment to Sustainability. The company operates daily with the aim of creating a better tomorrow for Society and its people, placing sustainability at the center of its strategy, implementing important initiatives for the ESG pillars with specialized action plans with measurable positive results. Among other things, MEGA has incorporated the Act Green Sustainability Program into its strategy. A program with strictly defined objectives, which has already started and will be completed in three dates (2023 – 2030 – 2050), implementing in practice the company's commitments to create a sustainable future for the next generations.