MEGA DISPOSABLES: True Leader of the Greek Economy for the 11th consecutive year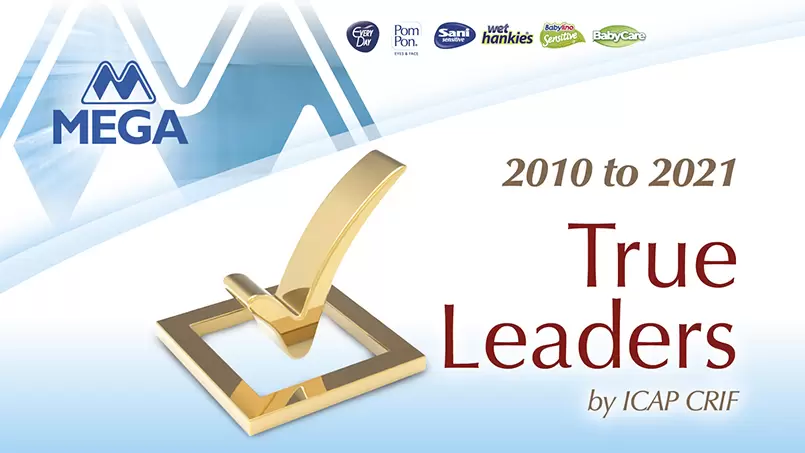 Mega Disposables was awarded for the 11th consecutive year with the top "True Leader" award of the ICAP CRIF.
Out of a total of 30,000 companies that were examined for 2021, were distinguished the 77 Companies and 13 Groups that simultaneously meet the following objective criteria:
Are Included in the 500 most profitable Companies or in the 200 most profitable Groups for 2021
Are among the 500 Companies or 150 Groups with the largest number of employees and have increased their personnel from 2020 to 2021
Are at the top of their Industry based on Turnover
Have a high ICAP CRIF Score
The eleven consecutive "True Leader" distinctions are a special honor for MEGA, while they reflect its continuous effort for Excellence, both in the production of Greek innovative & quality products and in its Business Operation.
During the period 2010 – 2021, MEGA increased its turnover by 230%, while at the same time it increased its personnel by more than 160%. Strengthening its partnerships on 4 continents, it managed to increase its exports tenfold, confirming that innovation and quality can have a Greek identity, but also an international passport.
True Leaders awards have been placed under the auspices of the Ministry of Finance and the Association of Businesses and Industries (SEV).