Baby Diapers
MEGA's baby product line includes a full range of daily baby care products: baby diapers and pants, baby wipes and bedpads, specifically designed to meet even the most specialized needs of baby skin care. Furthermore, ΜΕGΑ S.A. provides economy packs (Value and MEGA Pack), as for users to easily obtain the product in handy packaging either from super markets' shelves or through internet orders.
All our baby products have been designed on the basis of on-going research on mothers' insights, study of the specialized needs of the sensitive baby's skin, as well as close monitoring of technological developments in the field of baby hygiene.
They combine an innovative design, top absorbency levels and certified skin friendliness.
Recommended by the Hellenic Society of Paediatric Dermatology.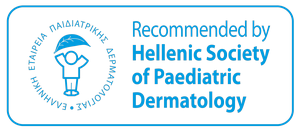 Recommended by the Hellenic Midwives Association.

They have received the Product Safety Award by the European Commission, thereby acknowledging its extremely high level of safety for infant skin, after a strict evaluation by EU's special jury.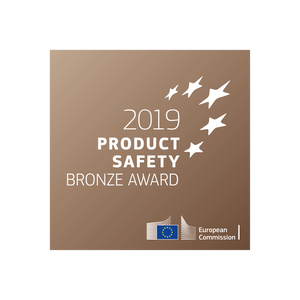 Babylino Sensitive is the first disposable diaper in Europe to be Oeko-Tex ® Standard 100 certified for the absence of more than 200 harmful substances. Tested according to the strictest criteria that correspond to products intended to babies aged between 0-3 years old.