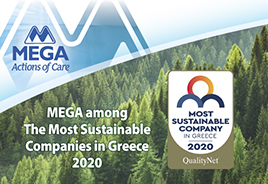 MEGA among the Most Sustainable Companies in Greece 2020
MEGA among the 25 companies that highlight the Business Charter of Sustainable Development in our country. During the anniversary event of the Initiative "SUSTAINABLE GREECE...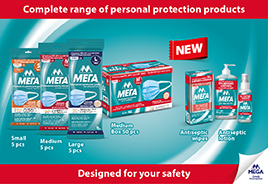 New, full range of personal protection products!
Responding to the increased requirements for antibacterial protection, imposed by the current situation, MEGA DISPOSABLES S.A., with a high sense of responsibility, was once again...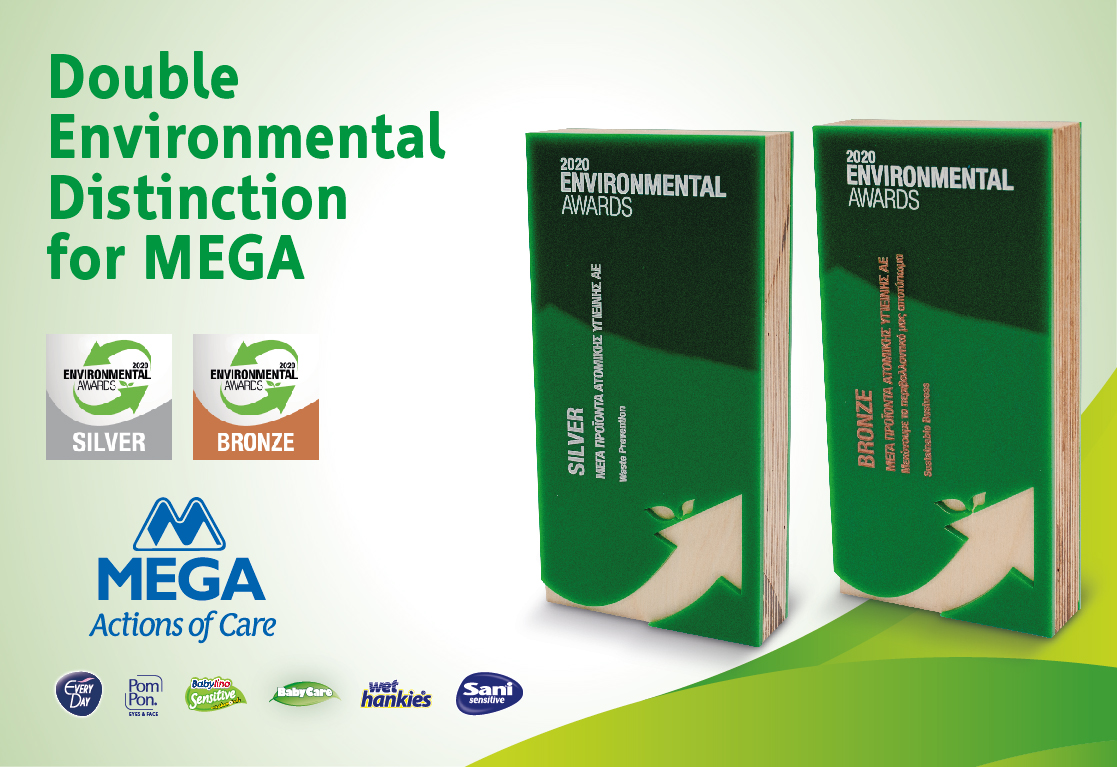 Double distinction for MEGA at Environmental Awards 2020
MEGA was once again distinguished for its sustainable practices, receiving two awards at the Environmental Awards 2020, the event that highlights and rewards good practices...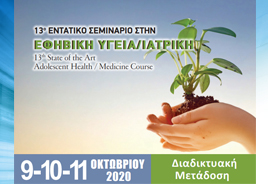 EveryDay is a supporter of the Intensive Adolescent Health / Medicine Conference for the 6th consecutive year
EveryDay is for the 6th consecutive year Supporter of the 13th Intensive Conference of Adolescent Health / Medicine which will take place from 9-10 &...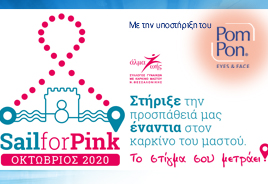 Pom Pon supports the Online Sail For Pink 2020
MEGA, with the signing of Pom Pon products, is for the third consecutive year Supporter of Sail For Pink 2020, which is organized every year...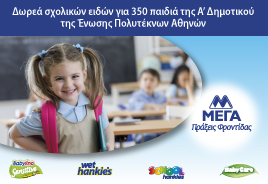 Donation of school supplies to 350 children of first grade, in cooperation with Athens Association of Large Families
On the occasion of the start of the new school year, MEGA Disposables , with the signature of Babylino Sensitive brand, supported for the 6th...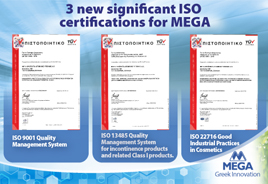 3 new significant ISO certifications for MEGA
MEGA Disposables, faithful to its commitment to Excellent Quality in its products successfully completed 3 new ISO certifications. ISO 9001. Certifies that MEGA implements a...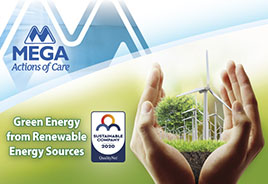 MEGA Disposables: 100% Renewable Energy Sources for the 4th consecutive year, reducing its environmental footprint.
MEGA Disposables S.A., the company behind leading brands such as Babylino, EveryDay, Babycare, Wet Hankies, Sani, Pom Pon, etc., faithful to its commitment to sustainable...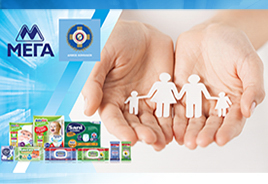 MEGA: Donation of 690,000 personal hygiene products, for the strengthening of the new program of the Municipality of Athens "Help at home Plus"
MEGA, with respect, integrity and responsibility towards the Greek society, in this unprecedented time for the country and with the aim of contributing to the...