At MEGA, our self-commitment to Sustainable Development stems from our own principles and values. For this reason, we became pioneers decades ago and we introduced the ''sensitive concept'', choosing cotton over plastic as the topsheet of several of our products. Our sensitive products, which are based on friendly materials, both to the skin and the environment, represent a milestone of indisputable value for personal hygiene in Greece and internationally. Because for us, everything begins with the respect we feel towards consumers, our people, our partners and the environment.
Our vision is to have a positive impact on society through sustainability and to promote responsible production and consumption through our activity to ensure a better future for the next generations. As a Greek industry, but also as one of the largest production units of personal hygiene products in Europe, we are aware of our pivotal role in conserving natural resources and protecting the environment. At the same time, we consider personal care and wellbeing to be inextricably linked to the wellbeing of the planet. Therefore, we employ both the international and Greek innovative thinking which takes place in our laboratories to introduce the Act Green Redesign – Reduce – Recycle program.
Today, that our planet faces unprecedented environmental challenges, we intensify our efforts. Through the Act Green
Program, we put into practice the core element of our DNA, care, while through environmentally beneficial operational practices and initiatives that continually reduce our environmental footprint, we reaffirm our commitment to continue acting responsibly with respect and integrity.
All of us at MEGA, more than ever, offer our know-how, resources and collaborations at the service of the planet while significantly reducing our environmental footprint and at the same time providing improved life quality for our consumers through our products.
We take the future personally.
MEGA'S Circle of Sustainability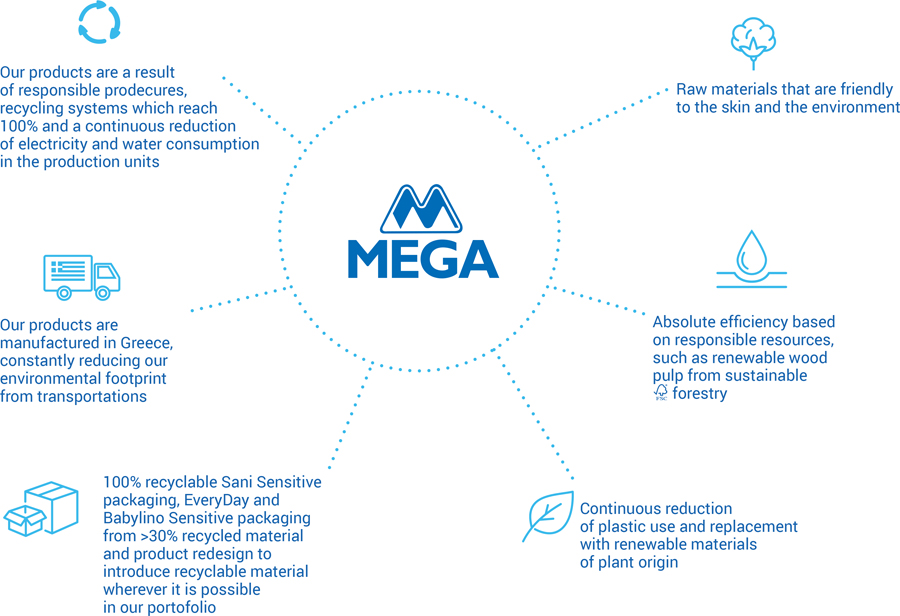 Environmental initiatives of Act Green Program per pillar
Our non-negotiable path to sustainability is followed by all our products and their production processes. With MEGA's Strategy for Sustainability 2050, which we have named ACT GREEN: Redesign – Reduce – Recycle, we raise the bar once again by setting the following goals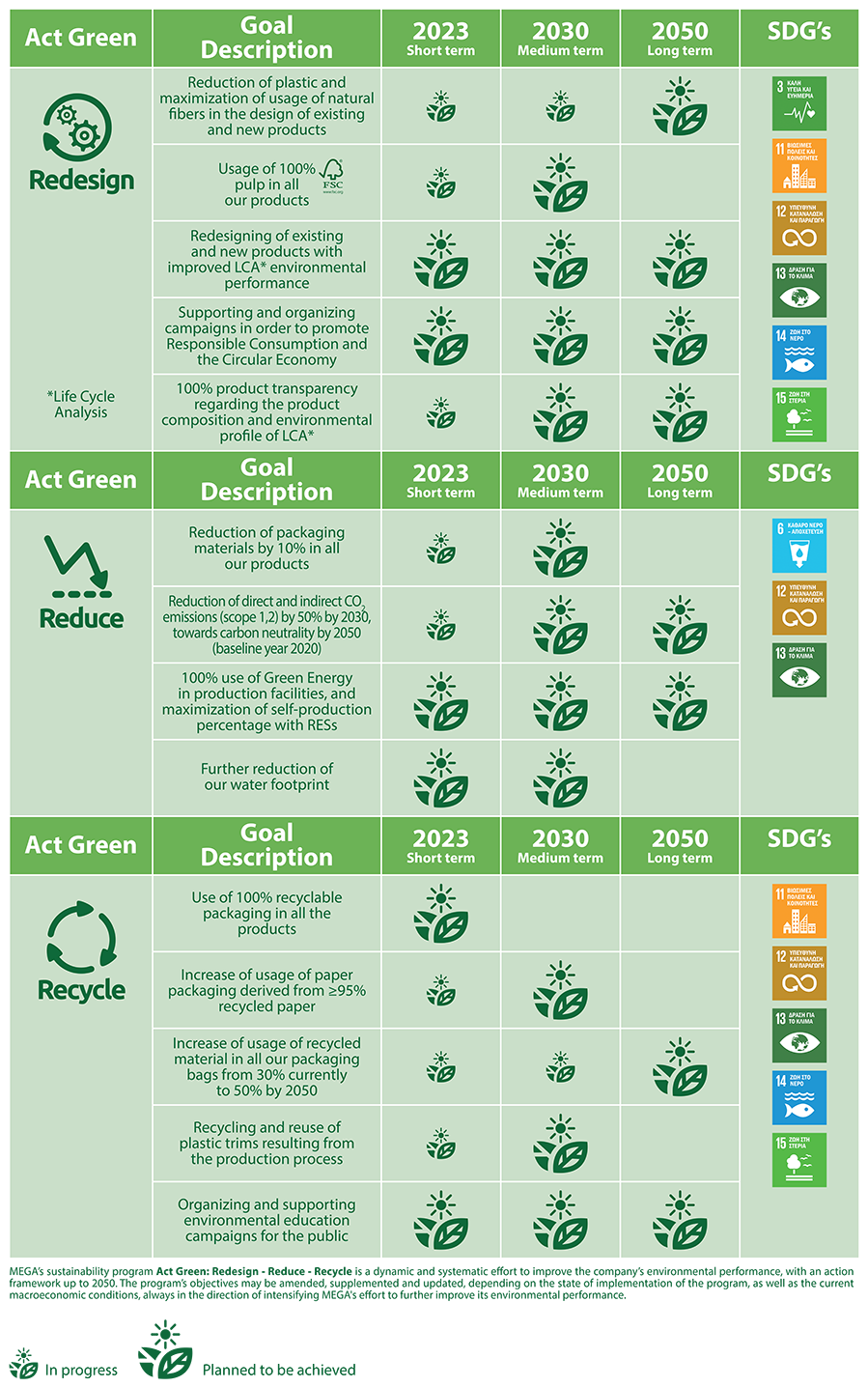 Sustainable Development Commitments: