ΒabyCare For ALL multi-purpose wet wipes are re specially designed for effective cleansing and gentle skin care, at any age (babies, children, adults). Soft, durable, with a pleasantly refreshing fragranced formula, with green tea extract and 97% pure water.
Contactless production in Greece by MEGA S.A.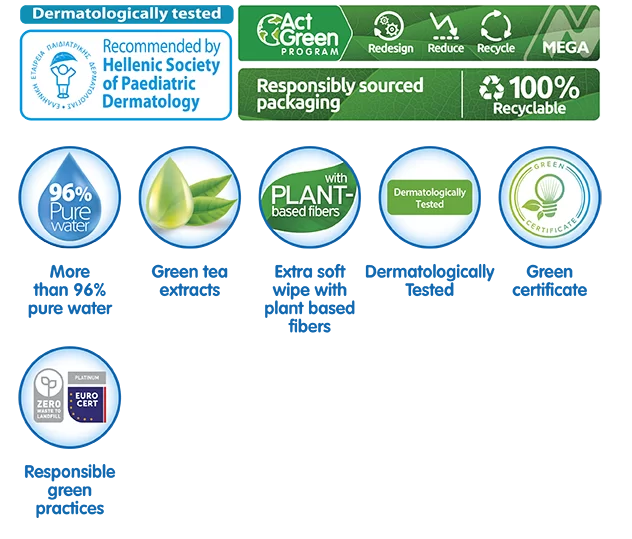 Characteristics
Recommended by the Hellenic Society of Paediatric Dermatology.
Dermatologically tested.
With a specially designed formula for sensitive skin.
With lotion that contains ingredients mainly of natural origin, specially selected for use on baby's skin.
Wipe with plant based fibers.
With balanced pH.
No parabens, alcohol, dyes, phthalates, propylene glycol and silicones.
100% recyclable packaging.