Babylino Sensitive Chamomile 0% perfume baby wipes, thanks to their pure hypoallergenic* formula with organic chamomile extracts, cleanse and care for baby's sensitive skin while helping to protect against irritation and rash. Extra soft, with practical reclosable lid for excellent product preservation to keep wipes perfectly moistened & hygienically protected.
Approved by the Hellenic Society of Paediatric Dermatology.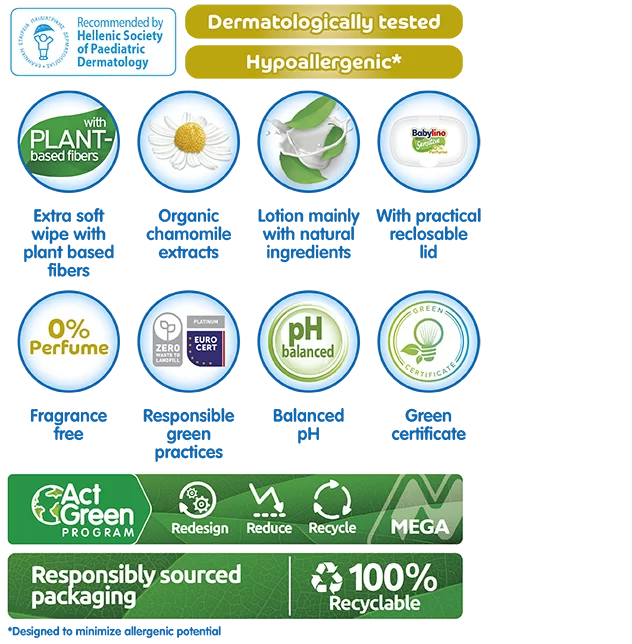 Characteristics
0% Perfume.
With hypoallergenic* formula.
Dermatologically tested for sensitive skin.
With lotion that contains ingredients mainly of natural origin, specially selected for use on baby's skin.
Wipe with plant based fibers.
With balanced pH.
No parabens, alcohol, dyes, phthalates, propylene glycol and silicones.
100% recyclable packaging.
*designed to minimize allergenic potential.