Anatomically shaped regular length pantyliners, for daily protection and comfort.
With a super absorbent cover.
Featuring a core made of plant fibers, FSC™ certified (License code FSC™ C118785).
Dermatologically tested.
The first pantyliners recommended by the Greek Union of Gynaecologists and Obstetricians.
Individually wrapped for extra hygienic protection and discreet transportation.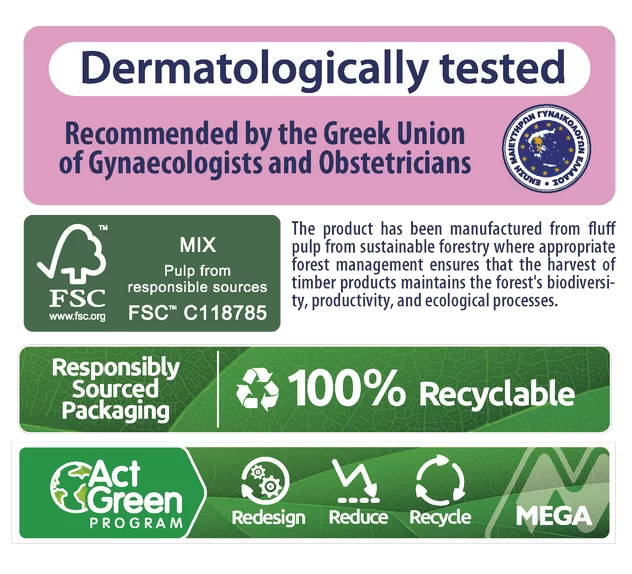 Characteristics
Anatomically shaped
Super absorbent cover
Featuring a core made of plant fibers, FSC™ certified (License code FSC™ C118785)
Discreetly scented
Edge to edge core
Individually wrapped
Dermatologically tested