EveryDay Ultra Plus Sensitive Fresh Super are long, ultra-thin sanitary pads, with protection wings.
With an extra soft hygienic cover.
Discreetly scented.
Thanks to their special Center Plus technology, with an extended core in the center, they provide enhanced absorbency and maximum protection from side leakage where it is needed most!
Dermatologically tested.
The first pads recommended by the Greek Union of Gynaecologists and Obstetricians.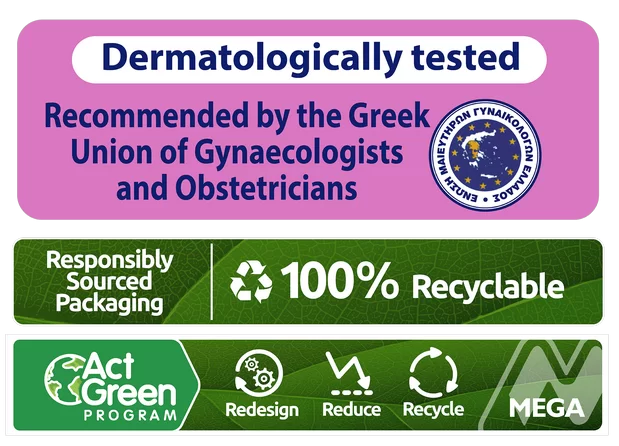 Characteristics
Center Plus technology, featuring up to 30% more absorbing core in the center, compared to other ultra-thin pads, for enhanced leakage protection
Extra soft hygienic cover
Discretely scented
Side protection wings
Individual wrapping