Sani Lady Super pads with cotton are thin, discreet and extra absorbent for light to medium bladder weakness and other special uses, such as childbed or post-surgery situations. Specially designed to combine effective protection from leakage and unpleasant odour, excellent fit and skin friendliness.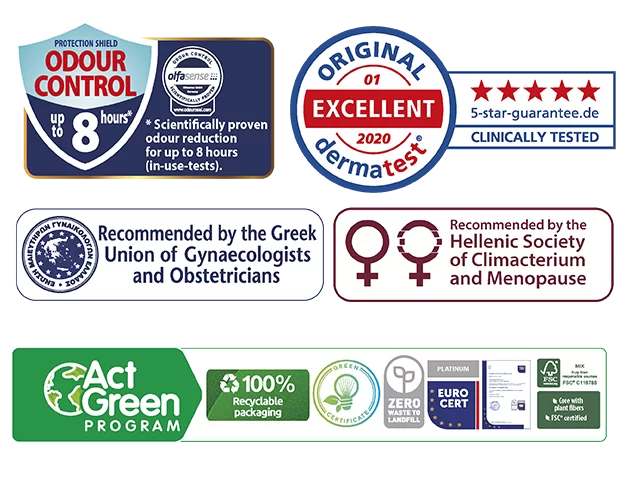 Characteristics
The only incontinence pads with topsheet with cotton, for protection without irritation.
Extra Dry core that offers dryness holding a large amount of moisture.
Special Odour Control technology in the core, that offers proven odour reduction for hours!
Thin and anatomically shaped.
Wider back design combined with strong adhesive wings for extra protection and steady fit even at nighttime.
Dermatologically tested with excellent results from Dermatest Dermatological Laboratory (Germany).