Elasticated incontinence disposable underwear Sani Sensitive Premium pants Medium No2. Specially designed to offer extra safety in cases of demanding protection (very heavy flow or travel) or even after many hours of use at night. Tested in accredited independent laboratory by simulating real night use. With an extra dry core for ultra high absorbency, leak protection and skin dryness.
Waist dimensions: 100-140cm.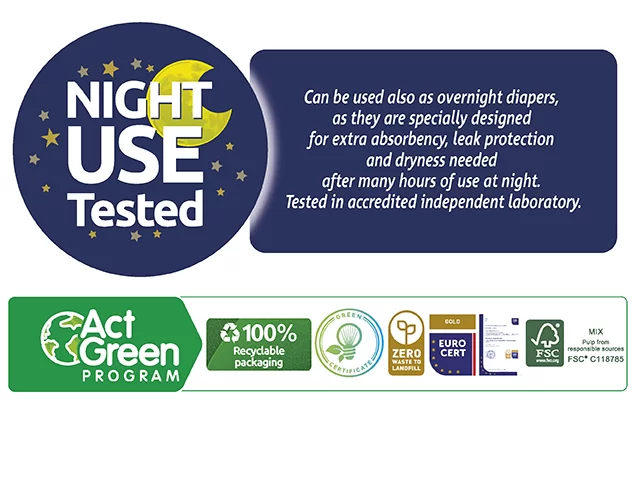 Characteristics
Special core to ensure ultra high absorbency and extra safety in cases of demanding protection.
Can be used also as overnight diapers. Night use tested in accredited independent laboratory.
Odour Control technology that offers scientifically proven odour reduction for up to 8 hours.
Proven skin friendliness certified by Oeko-Tex® Standard 100 for the absence of harmful substances.
Clinically tested with excellent results by Dermatest Laboratory Germany).
Hygienic, extra soft topsheet with Vitamin E and Aloe Vera extract.
Thin, with anatomical shape and special Comfi-Fit elastics that offer comfort and excellent fit on the body.