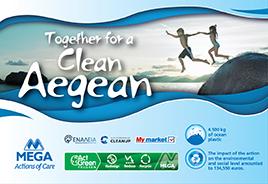 ΜΕGΑ and My market: With the Program "Clean Aegean" and the valuable partner, the environmental organization "Enaleia", implement an advanced environmental action which fully respects the principle of circular economy.
The "Clean Aegean" Program was implemented in the island of Astypalea, with the initiative of MEGA Disposables S.A. and valuable partners such as My Market...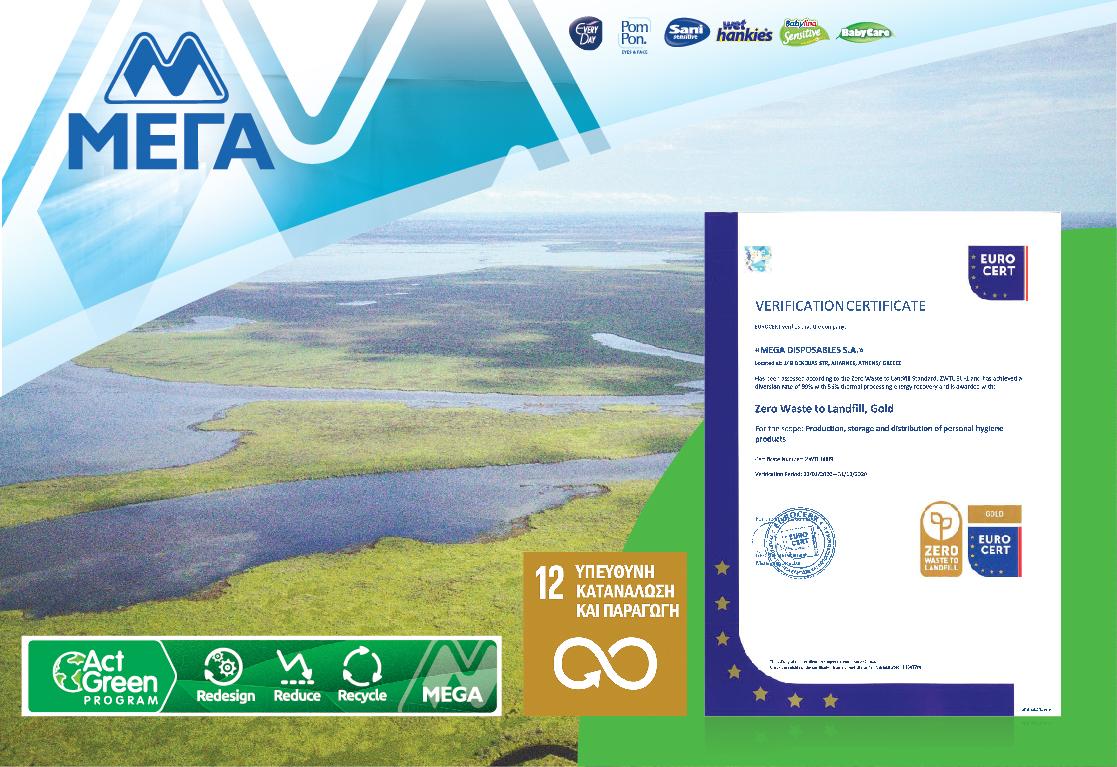 New Environmental Certification for MEGA
MEGA, proving in practice its commitment to the Principles of the Circular Economy, received the international certification Zero Waste to Landfill at "Gold" level, as...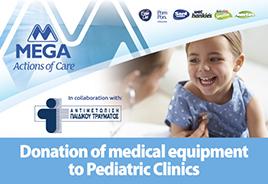 MEGA: Donation of advanced medical equipment at pediatric departments of hospitals in Greece
Mega Disposables has been operating for decades as a responsible corporate citizen, having at the core of its philosophy, to give back to the society....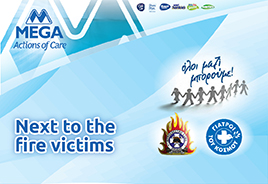 MEGA DISPOSABLES: Support for the Fire Victims and the Fire Brigade
MEGA with a sense of responsibility towards Society, stands by the families affected by the fires in Evia, Attica and the Peloponnese. In addition, it...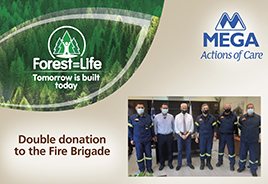 MEGA: Double donation to the Fire Brigade
Fire protection equipment Personal hygiene products for the protection of firefighters Mega Disposables, with a timeless sense of responsibility towards the Society and the Environment,...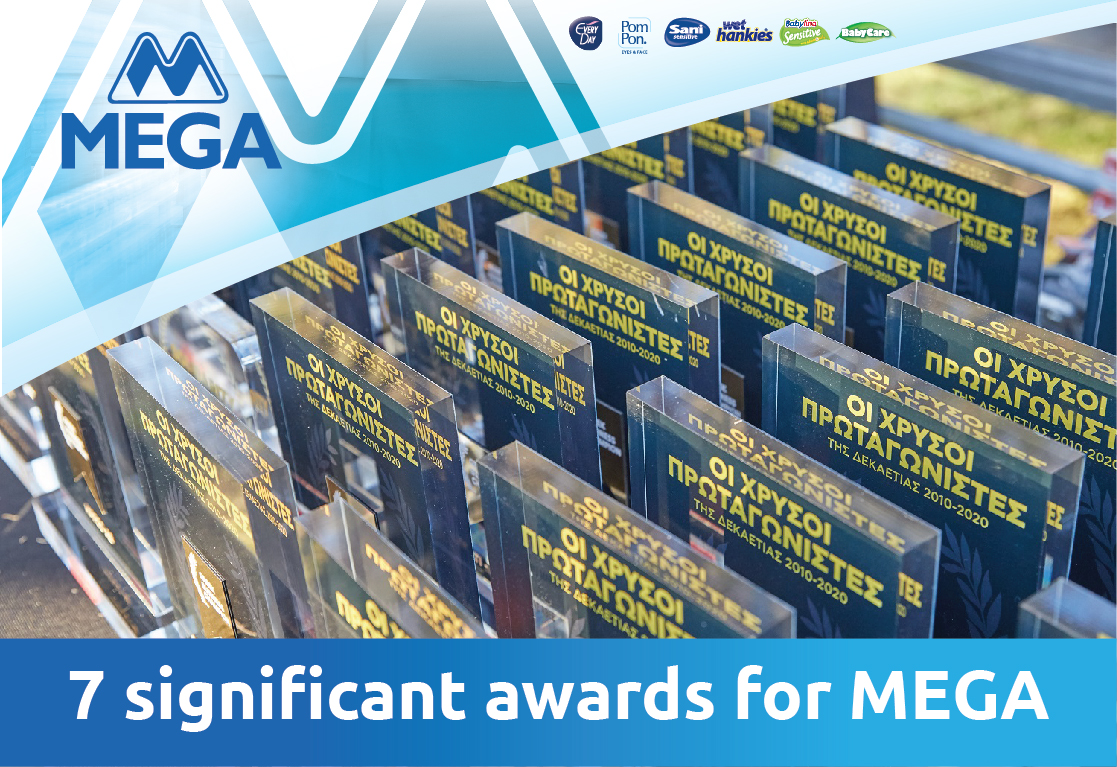 MEGA received 7 important awards at the RETAILBUSINESS AWARDS and the "CHAMPIONS OF THE GREEK ECONOMY"
MEGA Disposables was recently distinguished in the RETAILBUSINESS AWARDS 2021, as well as in the ceremony of the Greek business "Champions of the Greek Economy",...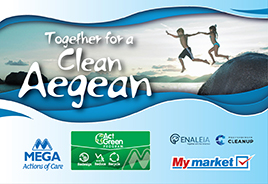 MEGA Act Green and Mymarket: Collaboration with the environmental organization "Enaleia" for a Clean Aegean
The 100% Greek company of personal hygiene products MEGA Disposables S.A., with a timeless sense of responsibility towards society and the environment, has been operating...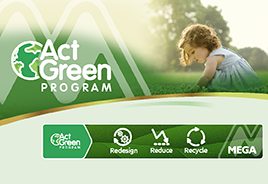 MEGA Act Green: We take the future personally.
At MEGA Disposables S.A., Sustainable Development is a conscious self-commitment that stems from its culture and values ​​for decades. As a Greek industry, but also...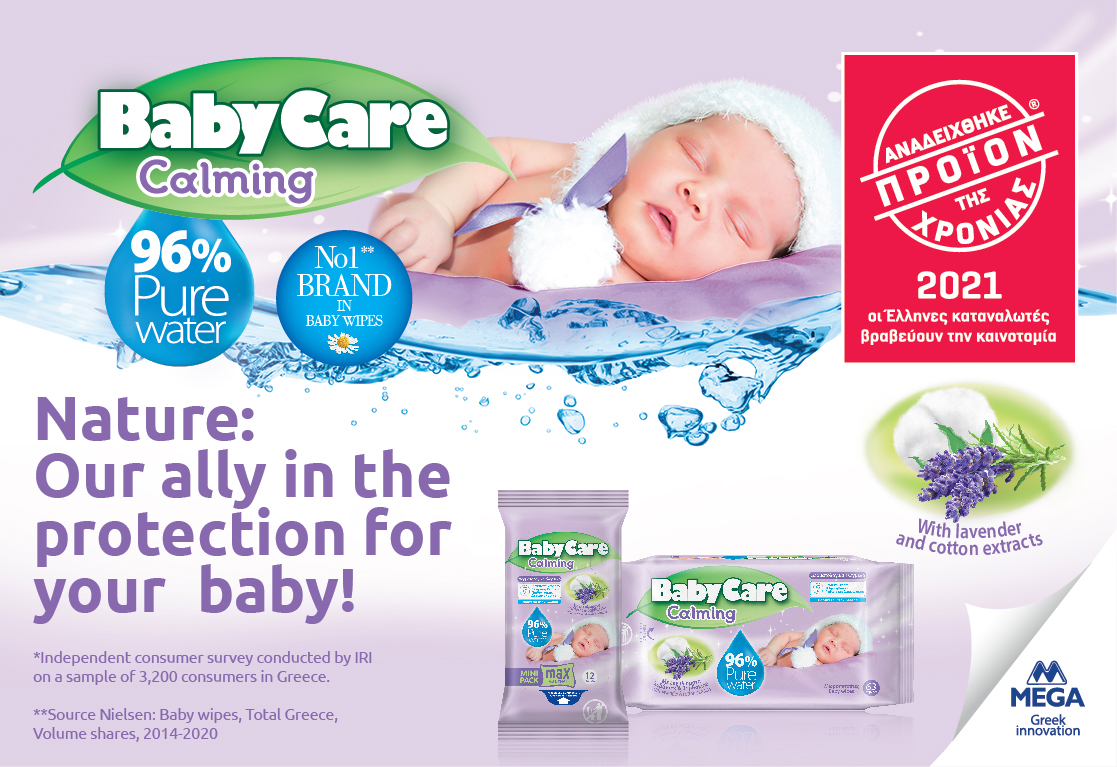 BabyCare Pure Water Calming Wipes – "Product of the Year 2021".
"Product of the Year" is the world's largest consumer-voted award for product and service innovation. The aim of the institution is to reward industries, suppliers...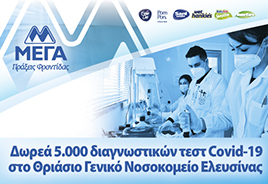 Donation of 5000 SARS CoV-2 Molecular Diagnosis tests to General Hospital of Elefsina "Thriassion"
In a difficult period with rapid spread of coronavirus disease 2019 (COVID-19) which is ravaging the country and the society, MEGA, through the donation of...