Sustainable Product Development
Tackling climate change, the overexploitation of natural sources, and the never-ending pollution of the aquifer, are just a few of the environmental challenges we are facing as countries, companies, people.
MEGA, through its Sustainability Strategy, works systematically to improve its environmental performance and to create positive impact.
Specifically, in our Babylino products we have implemented the following sustainability initiatives: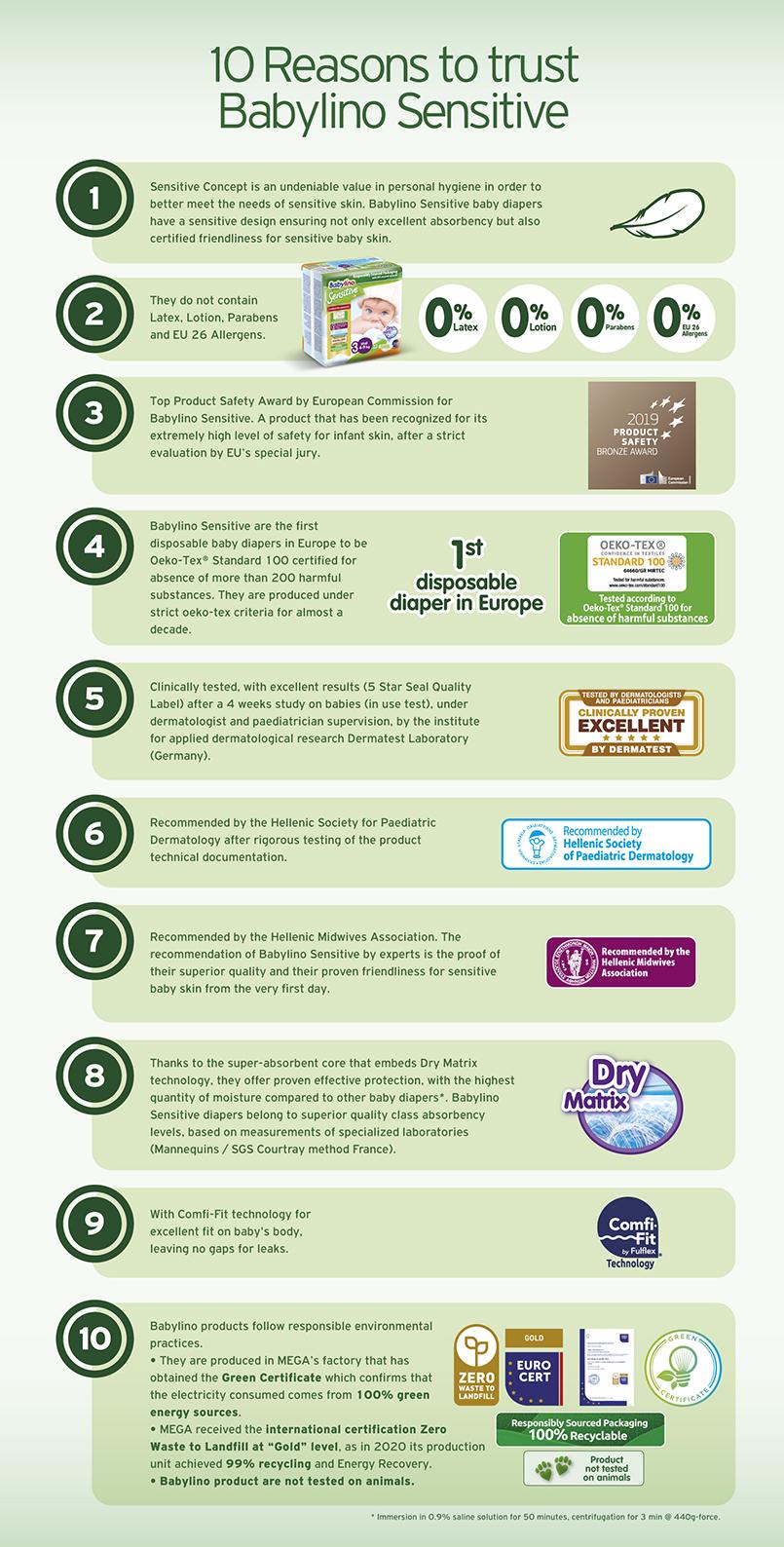 You can see below the green cycle of Babylino.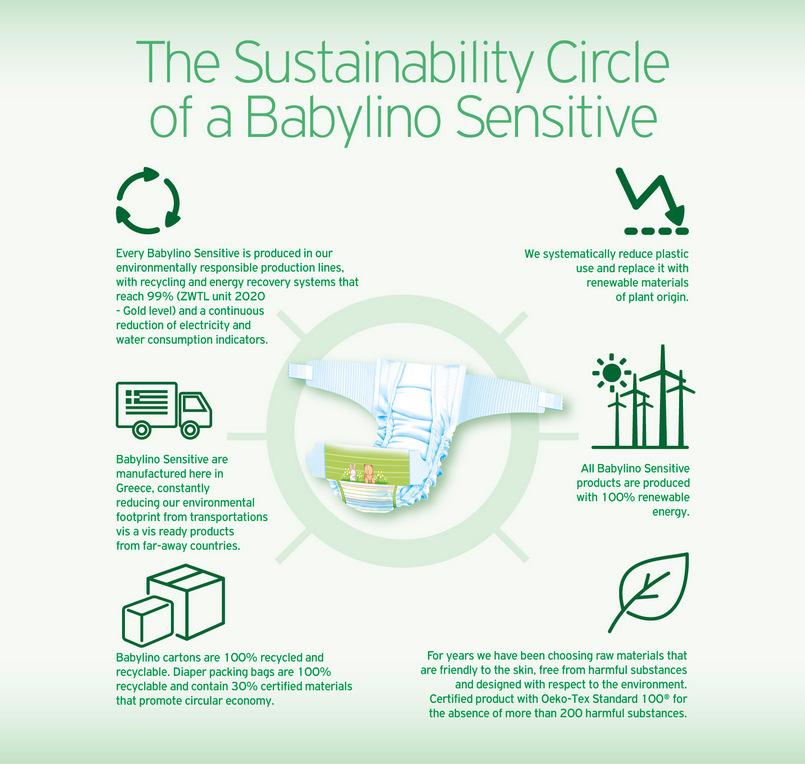 Greek baby diapers Babylino Sensitive are the first diapers in Europe certified with the international  Oeko-Tex® Standard 100 for the absence of more than 200 harmful substances, ensuring not only excellent absorbency but also guaranteed friendliness.
By investing in pioneering, well-tested technologies and raw materials proven to be friendly not only to the skin but also to the environment, we reduce the environmental footprint of our products as follows: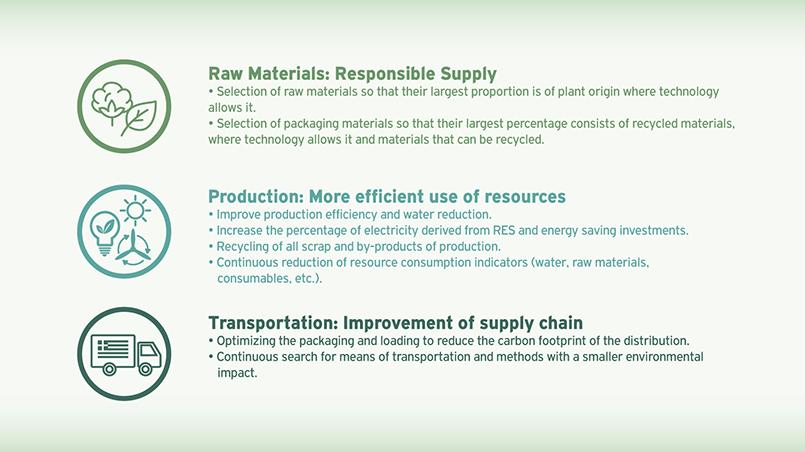 In the "heart" of our sustainability strategy is our commitment of producing products with the lowest possible environmental footprint.
We are planning targeted actions to improve our environmental footprint at different stages of the Life Cycle Analysis of our products.
Fundamental key in this direction is the continuous redesign of our products/processes, by adopting the principles of the circular economy and at the same time promoting responsible consumption and product transparency.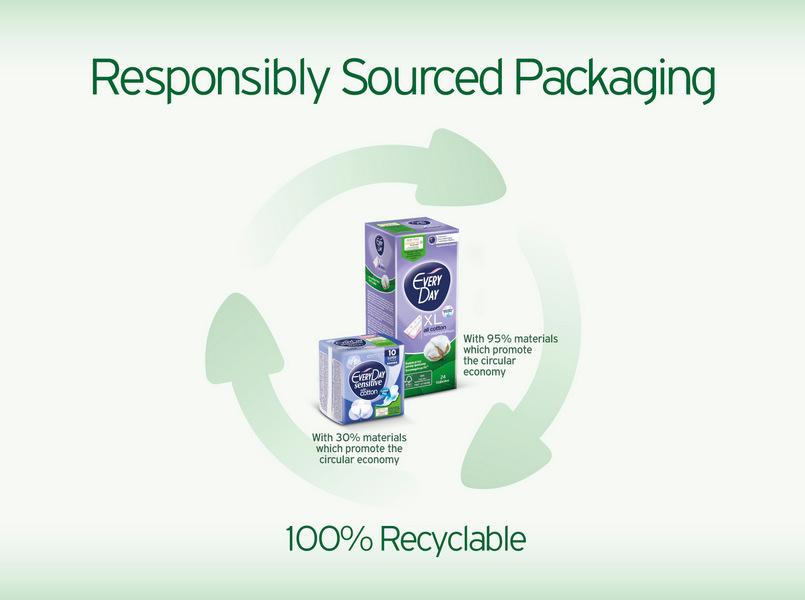 As we design our products based on our unique skin-friendly philosophy, we have tried and tested a plethora of materials and have reached the irreversible decision to always use natural raw materials for the purity attributes they possess.  Out of all materials that could be used in personal hygiene products, cotton has the best skin-friendly properties. Natural, soft, hypoallergenic, compatible with even the most sensitive skin, it really brings nature in contact with the skin.
MEGA chooses this natural cotton touch as basis for a range of selected products. The company was the first to create the All-Cotton Concept, offering uniquely friendly protection to the consumer, by satisfying the requirements for even the most sensitive skin types. By using this material for its female top sheets, MEGA chose cotton over plastic, thereby reducing plastic usage in several products.
Product Certification:
The Oeko-Tex® Standard 100 is a single system of laboratory tests and certification for textiles in raw, intermediate and final form from all stages of production and is internationally recognized worldwide.
EveryDay Sensitive with cotton sanitary pads, EveryDay Hyperdry, EveryDay All Cotton and EveryDay Extra Dry sanitary pads are the first in Europe with Oeko-Tex® Standard 100 certification, for the absence of harmful substances.
Our goal is not only to avoid burdening the fragile ecosystems of the planet, but also to constantly take important initiatives to protect the environment and save natural resources, creating positive impact, inspiring others through our actions and mobilizing our people towards this direction.

At the same time, we are constantly upgrading our production unit both in terms of quality and process redesign, as well as in terms of improving environmental performance, applying all the updated best practices, while incorporating new cutting-edge, more environmentally friendly technologies.
The pulp that we use in Sani Pants, Sani bedpants, Sany Lady and MEN incontinence pads consist of natural fibers produced by responsible and sustainable forests, with FSC certification, helping reduce our environmental footprint.
The Sani Sensitive products use elemental chlorine free pulp (ECF), while where the use of SAP (Super Absorbent Polymer) is necessary a spherical technology is selected, which gives high absorbency with less synthetic grain.
Sani Sensitive products are produced in Greece, at our facilities, in Athens. Our strategic choice for Greek production allows us to operate with a reduced transportation carbon footprint.
MEGA has received the Certificate of Sustainability for the Protection of the Environment and the Promotion of a Sustainable Supply Chain Model of CHEP through its participation in the Pooling system, helping to reduce the use of wood, carbon dioxide and waste emissions for the production of all of its products.
All the Sani Sensitive packaging are 100% recyclable. Moreover, in 2003, MEGA, as a producer, joined an alternative management system (HRRC*) thereby contributing financially to the recycling of packaging.
Sani Sensitive packaging contains 30% recycled material. The scraps from the production of polyethylene (PE) bag of our factory are collected, recycled, re-made raw material (polyethylene granules), and then returned to our supplier, who then re-produces bags containing 30% of this regenerated material. This creates a complete, closed loop of recycling, with complete control over the quality and origin of the recycled material.
At the same time, all the Sani Sensitive cartons are made of up to 100% recycled material.
*Hellenic Recovery Recycling Corporation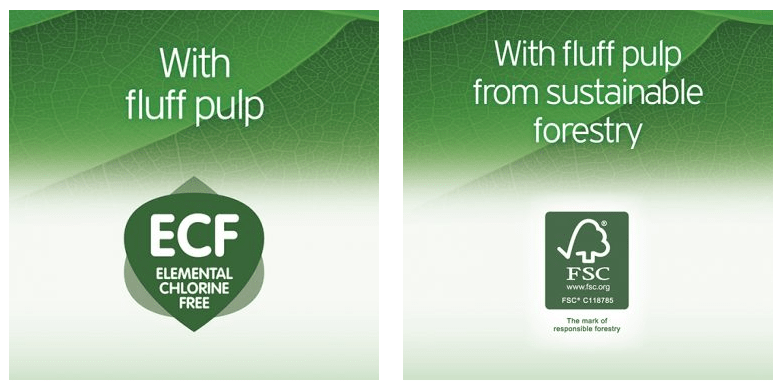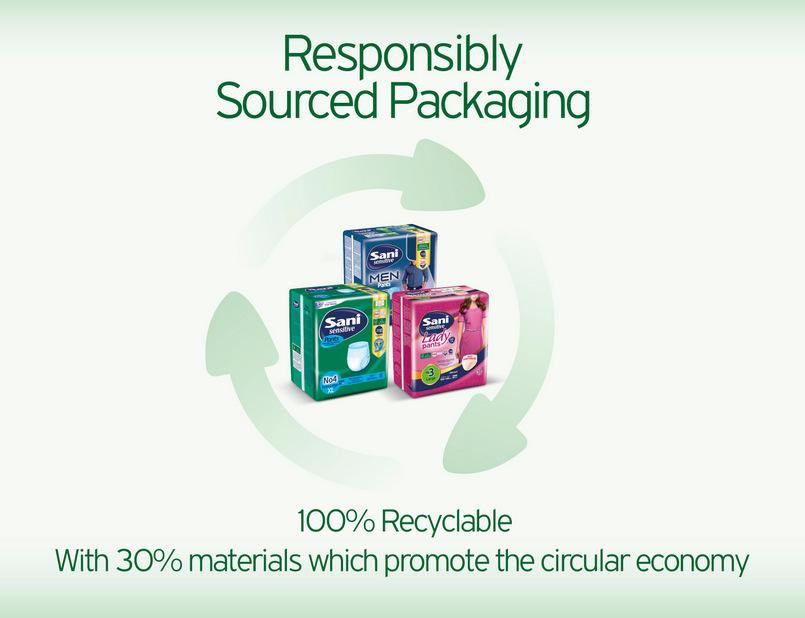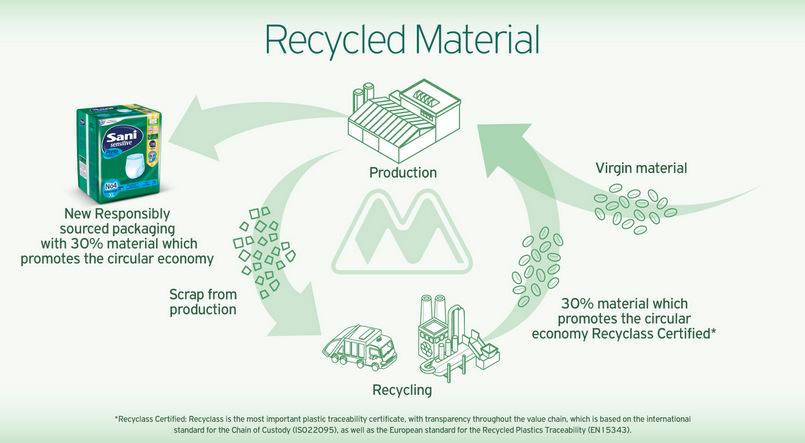 Odour Control Technology:
The release of unpleasant odours is a true concern for all users of incontinence products, and those near them. But thanks to the Odour Control technology that guarantees excellent absorbency and effective minimization of odours for up to 8 hours* our Sani Sensitive range of incontinence pads and pants care products, help provide a solution to the problem.
The Odour Control technology has also been certified following studies and tests performed by the specialized Olfasense laboratories (Germany). As a result, Sani Sensitive care products are a proven dynamic response to users' need for more odourless care products.
Comfi–Fit Technology:
Comfort in every movement is a major concern for users of incontinence products. Sani Sensitive products provide a solution, thanks to the Comfi-Fit elastic thread technology that is integrated in their design ensuring even greater comfort in every movement and tailored body fit.
*Significant decrease of odours for up to 8 hours, scientifically proven by in-use tests conducted by the Olfasense laboratories.