Innovation
Product Design and Innovation "Sensitive Concept"
The innovation is inherent to the DNA of MEGA. By constantly exploring the needs of consumers to always offer them innovative products of excellent quality, we have introduced a unique proposal in personal hygiene with a view to creating the world's first 'Sensitive' concept, an unquestionable value in personal hygiene worldwide. Today, through the well-equipped in-house R&D department, our expert R&D team does its best every day, aiming at new innovations.
Our 100% Greek proposition of personal hygiene is based on designing products on the optimal combination of high quality, unsurpassed efficiency and maximum friendliness, both to the skin and to the environment.
In the context of this principle, in 1997, we created a unique innovation in the personal hygiene category, the world's first Sensitive Sanitary Napkin, which, unlike the plastic film cover of common sanitary napkins, had a hygienic and uniquely friendly fabric cover, consisting of fibers.
In fact, EveryDay sanitary napkins were the first in Europe to be certified with Oeko-Tex® Standard 100 for absence of harmful substances. The principle of maximum respect for the skin was then applied to baby nappies. Babylino Sensitive is one of the few infant diapers that carry the descriptor 'sensitive' and is also the first diaper in Europe certified with Oeko-Tex® Standard 100 for the absence of more than 200 harmful substances.
This innovation in personal hygiene, made possible thanks to MEGA's international ambitions, is now successfully travelling in four continents, strengthening each year the company's geographical presence and market share in some of the most demanding and competitive foreign markets.
In addition, MEGA has developed several other innovations, always aiming to meet the needs of consumers in the best possible way.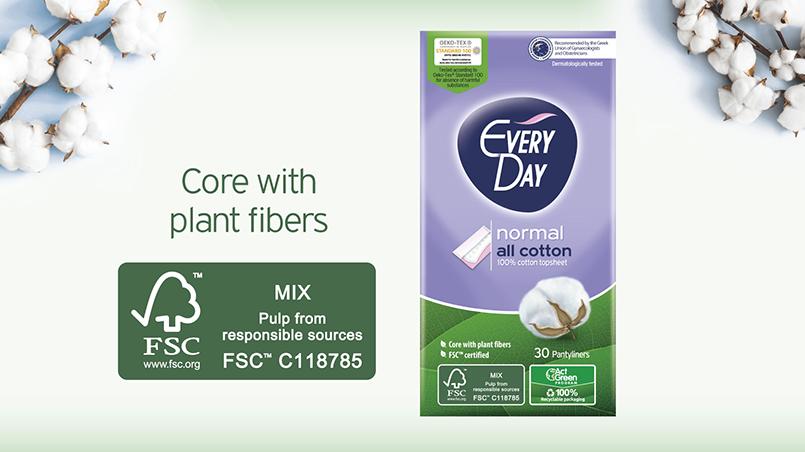 Innovative Technologies by product category
At MEGA we have a vision to provide innovative high-quality products that meet the needs and expectations of consumers, while improving life quality.
The strategic emphasis of our company on Quality Assurance systems was recognized internationally in 2019 when MEGA was honored by the Commission with the "European Commission Product Safety Award" for the excellent quality and proven safety of the products it provides to European consumer.
We develop products of extremely high standards, based on a quality control and certification system that consists of a fully automated and digitalized Internal Quality System which is constantly evolving.
At the same time, we cooperate with approved industry laboratories and official certification organizations and we make sure that the principle of Excellent Product Quality is a priority that underpins every activity Company activity.
Specifically:
Keep on promoting the concept that "Quality is an absolute priority"
Involve all company employees to the quality policy, urging them to protect and follow it with each of their daily activities
Improve and adapt our quality procedures so that they can continue to meet the continuously increasing needs and standards of the market and of our customers.
Develop new products that cover both existing and new, changing needs of our consumers in a more effective way
Align product compliance to norms and regulations that are relevant to and govern our sector.
You can see below a more detailed description of our product innovation:
Innovative Technologies in Baby Care

Comfi–Fit Technology: Comfort, good fit and avoidance of footprint (red marks) are very important considerations when developing baby diaper products. Babylino Sensitive diapers have incorporated the special Comfi-Fit technology in their design, which follows every movement of the baby's body, embracing it uniquely, without pressing on its skin. Thus, it ensures not only the optimal absorbency but also incomparable comfort.

Dry Matrix Technology: Baby diapers Babylino Sensitive are designed to offer proven effective protection against leaks, thanks to the innovative Dry Matrix technology, which incorporates a special fiber net that keeps the moisture blocked inside. Thanks to this innovation, Babylino Sensitives provide the highest levels of absorbency, according to specialized laboratory measurements (Mannequins Method/SGS France).

Night use Tested: Baby diapers, Babylino Sensitive, can also be used as "night diapers", because they are specially designed to offer extra absorption, protection against leakages and the dryness that the skin needs, even after long hours of use during the night sleep. They are tested by simulating a real night use case in an accredited independent laboratory (SGS) and are checked regularly.
Babylino diapers are characterized as top absorbency baby diapers-Class A.

Innovative Technologies for Feminine Hygiene
Sensitive Technology: Thanks to comprehensive research, we recognize the need of consumers for materials that provide efficiency and maximum skin friendliness. To that end, MEGA created the "Sensitive Concept", an indisputable valuable innovative concept in personal hygiene, launching in 1997 EveryDay Sensitive: the first Sensitive sanitary napkins worldwide, with an extra hygienic uniquely skin friendly textile topsheet. "Sensitive Concept" was later applied to other MEGA products, with the aim to provide a more holistic, complete and reliable skin-friendly protection.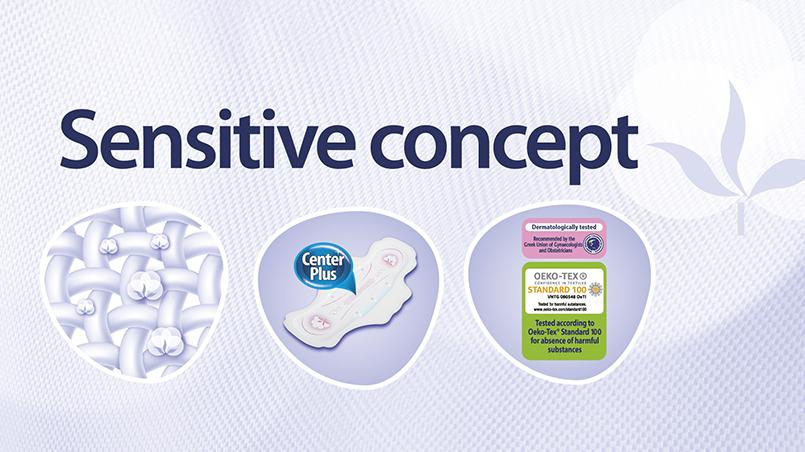 All cotton Technology: Out of all the materials that could be used in the design of personal hygiene products, cotton is the most skin-friendly material. Naturally soft, hypo-allergenic, compatible and well-tolerated even by the most sensitive skin, it really brings pure and natural care in contact with your skin. That is why, in the context of product design that ensures excellent efficiency and maximum skin friendliness, MEGA chose to include it in its selected products, creating in 1998 the All-Cotton Concept, with the launch of Europe's first pantyliners with a topsheet made from 100% cotton. Today, All Cotton technology has been integrated into other products, such as EveryDay Sensitive with cotton sanitary napkins, while it is MEGA's goal to gradually expand its application. in more categories, where technologically feasible.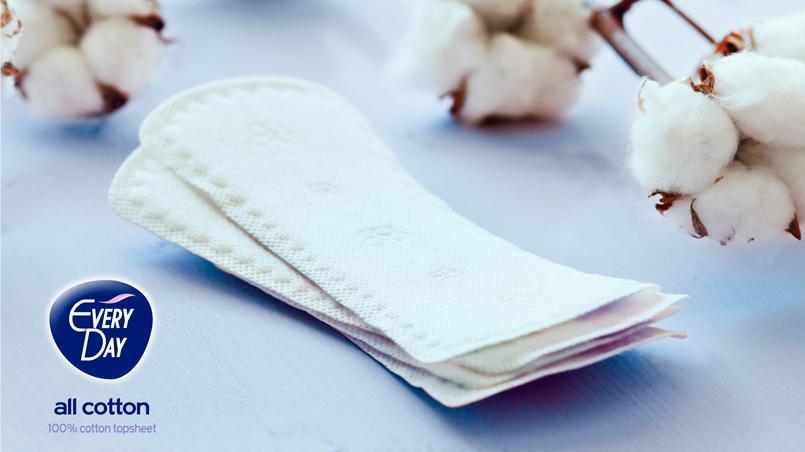 Center Plus Technology: The center of the core, in a pad, is the area that receives the highest amount of moisture, during menses. Hence, it is very common to experience side leakage in the area defined by the protection wings of a pad. The new EveryDay pads with "Center Plus" technology feature up to 30%* more absorbent surface, located centrally, at the core thus, offering unmatched secure protection from side leakage.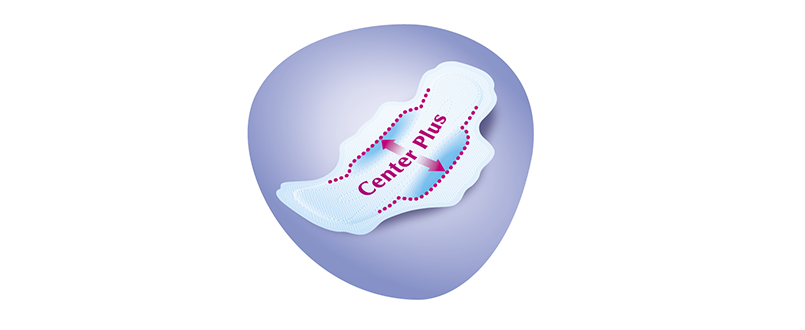 Double Dry Technology: In addition to the standard ultra-thin sanitary napkins, EveryDay also includes unique product types in its range. EveryDay Double Dry sanitary napkins are specially designed for cases of very high flow or use at night, since, thanks to the innovative double absorbing core, they retain up to twice the amount of moisture compared to other ultra-thin sanitary napkins.

Unique Innovations in Feminine Hygiene
Unique sizes of sanitary napkins: EveryDay has a full range of products not only in terms of types, but also in terms of sizes, since, in addition to the standard sizes (Normal, Super, Maxi Night) it also offers Mini and XL sizes, which ensure protection in extremes!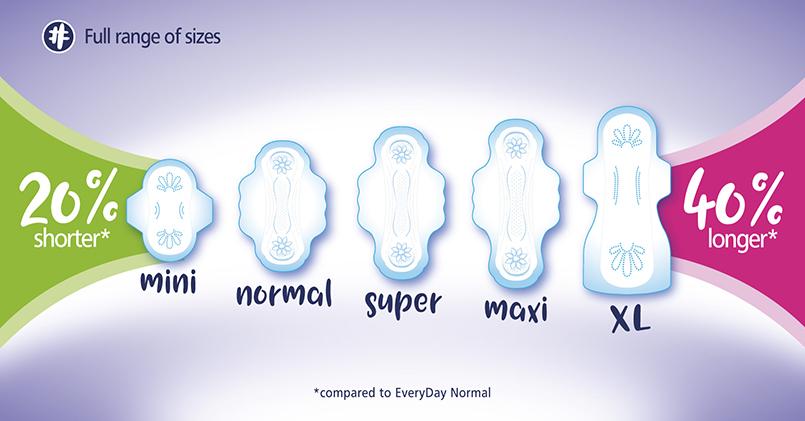 Mini Size: Short, thin sanitary napkins with protection wings, 20% smaller than EveryDay Normal. Suitable for low flow cases, as they provide discreet but reliable protection EveryDay.

XL size: Very long thin sanitary napkins, 40% longer than EveryDay Normal, with a dual shield system: the "central" wings protect against side leaks, while the "rear" wings better secure the sanitary napkin and protect against leaks at the rear. Suitable for cases of very high flow and for use during the night.

Unique type of sanitary napkin XL: These are extra-long sanitary napkins, 4 cm longer than the EveryDay Normal sanitary napkins, with ultra-absorbent core. They combine the enhanced protection of a sanitary napkin and the discretion offered by a pantyliner.

The only pantyliners in individual packaging: The EveryDay series of pantyliners is the only one fully available in individual packaging across its entire range, thus ensuring an additional level of hygienic protection, but also discreet carry-with.

Innovative Technologies for Adult Care
Comfi–Fit Technology: Comfort and good fit in every movement is an important issue for users of incontinence products, due to their daily and long use. Sani Pants products have incorporated in their design the special technology of Comfi-Fit elastic threads in order to follow every movement of the body, embracing it entirely, to ensure excellent absorbency and incomparable comfort.

Odour Control Technology: The release of unpleasant odours is a true concern for all users of incontinence products, and those near them.But thanks to the Odour Control technology that guarantees excellent absorbency and effective minimization of odours for up to 8 hours* our Sani Sensitive range of incontinence pads and pants care products, help provide a solution to the problem.  The Odour Control technology has also been certified following studies and tests performed by the specialized Olfasense laboratories (Germany).As a result, Sani Sensitive care products are a proven dynamic response to users' need for more odourless care products.*Significant decrease of odours for up to 8 hours, scientifically proven by in-use tests conducted by the Olfasense laboratories.

Cotton incontinence pads: Sani Lady pads are the only incontinence pads in Greece, with cotton on their cover, for friendly protection without irritation.

Wider design and self-adhesive stripes on incontinence products: The Sani Lady and Sani Men incontinence pads have a wider design where needed more (front for men and back for women) in combination with self-adhesive stripes that ensure a more stable fit and better protection.

Unique size of incontinence pad "XL": The Sani Lady XL are the only XL incontinence pads in Greece with extra length and extra absorbency, specially designed not only for light, but even for moderate incontinence.  

Incontinence booster pads: Recognizing the need for even higher absorbency and dryness during the night, Sani created special incontinence booster pads. Sani Maximizers offer a revolutionary way to boost absorbency, combined with an open incontinence brief, boosting absorbency by up to 80% and significantly reducing the risk of leaks.

Investing in maximum product safety 
From the outset of its operation, MEGA has been investing continuously in state-of-the-art mechanical equipment and advanced universal Quality Control and Assurance Systems at all stages of production.
In the context of the quality assurance and product safety, MEGA was one of only a few companies in Europe to have installed pioneering inspection cameras of American technology in all production machines.
The inspection cameras, in correlation with in-process procedures of Quality Control Department, far exceed the standard quality assurance equipment in the personal hygiene products industry in Europe, while they also clearly exceed the requirements of the Regulatory Framework of our sector. They are a high-cost investment, which few companies in our sector can claim to possess in house.
The company proceeded with the installation of inspection cameras in all its production machines, and not in just one or two machine points, but in multiple key points during the production process of the product, in order to avoid any deviation from the desired standard, as defined by the Quality Control Department. The investment of this technology is a tangible proof of MEGA's willingness of MEGA to set industry-wide quality standards by strictly controlling its production process in order to ensure in the most accurate way the strict observance of the specifications of each product.
 Innovation with Sustainability Objectives
For decades, MEGA's priority has been the design of products which respect the skin and the environment. This is why, in 1997, the company became the first worldwide to create absorbing "Sensitive" personal hygiene products, using cotton instead of plastic, as a skin contact material, in several key products.
In addition, our company, since 2000 has developed Know-how in the design of environmentally friendly products, while supplying eco-friendly, biodegradable personal hygiene products to large companies abroad.
In these products:
The cotton we use is 100% organic.
The core of sanitary napkins and sanitary napkins is made of FSC certified sustainable wood pulp.
There are no superabsorbent (SAP), only chlorine-free absorbent pulp.
The back layer of sanitary napkins and sanitary napkins is made of corn starch without genetically modified organisms. It is a bioplastic that can be composted and serves as a waterproof layer. Also, in some sanitary napkins and sanitary napkins we use this material as a wrapper.
The packaging is designed to be compostable.
We use recycled cardboard in all cartons.
This is how a Greek company today enjoys a leading international presence in the sector of the eco-friendly personal hygiene products, which are set to dominate the category.