Clean Aegean program
Together for a clean Aegean!
We collect plastics from the seas and coasts of the Aegean, which are recycled and contribute to the Circular Economy.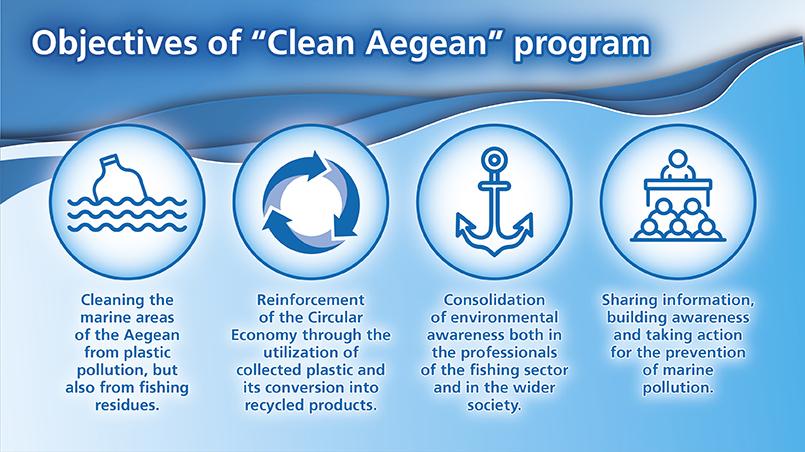 2021: COAST AND SEA CLEANING ON THE ISLAND OF ASTYPALAIA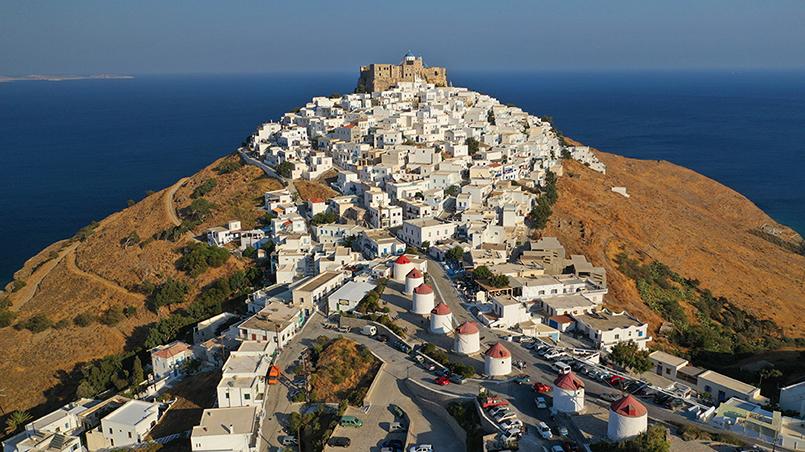 During 2021, the program was implemented in the area of Astypalaia with the contribution of at least 4 fishing vessels. The 4.5 tons of plastic collected from the sea were transported to recycling facilities to be recorded and sorted, in collaboration with Enaleia's certified partners.
Some of the collected plastic was then turned into recycled clothing, to be integrated into the circular economy.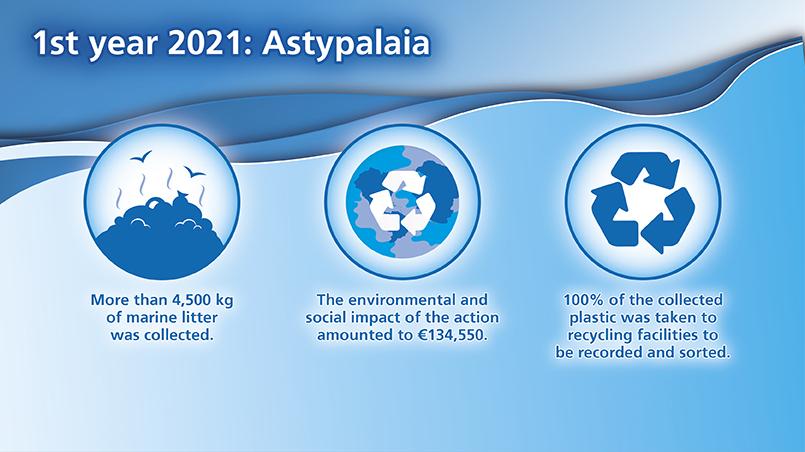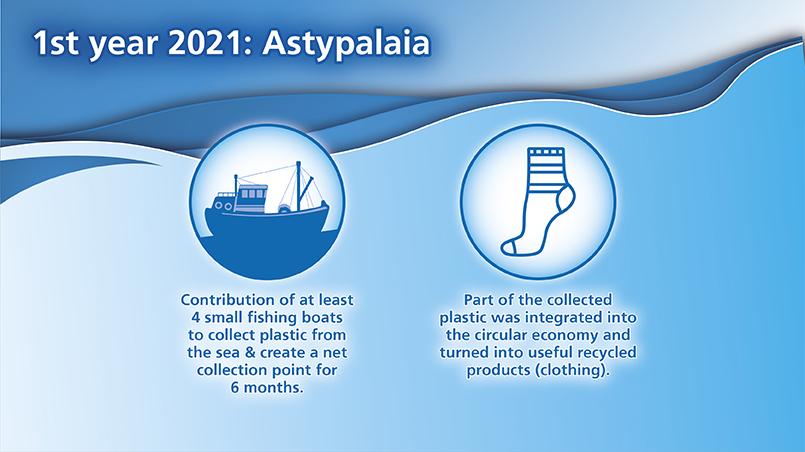 2022: COAST AND SEA CLEANING ON THE ISLAND OF KYTHNOS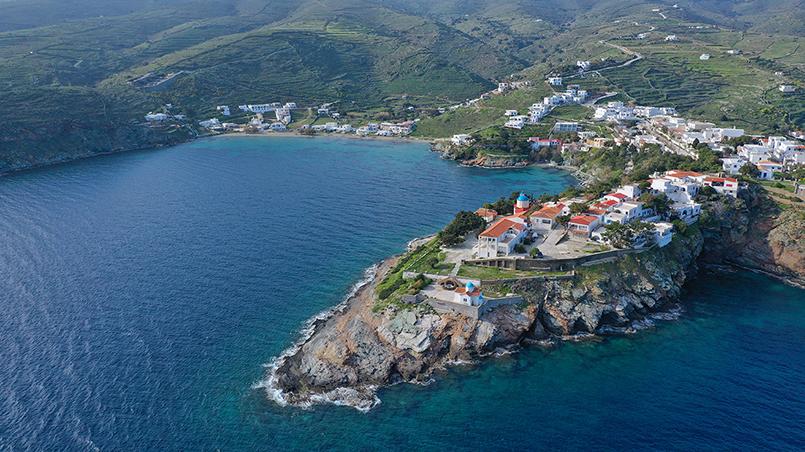 At MEGA, faithful to our commitment to sustainable development, this year we are vigorously continuing our collaboration with Enaleia and My Market stores for clean seas.
After the island of Astypalaia, this year, the "Clean Aegean" program "sets sail" for the island of Kythnos, with the aim of cleaning the seas of plastic, thus contributing to the fight against marine pollution. Most of the plastic collected will then enter the circular economy through recycling and be turned into beautiful and useful clothing items.
The vanguard of the program is that it is an integrated environmental action that fully adopts the principles of the circular economy.
The "Clean Aegean" program promotes Circular Economy in practice and introduces us to new life attitudes regarding the utilization of materials.
It proves in practice that new, recycled materials provide us with new ways to reduce waste and raw material use, while making a measurable contribution to the problem of marine plastic pollution.